Each program or event is designed to contribute to the prosperity of Oberlin and its residents.  Our high-profile events commence in June with Chalk Walk, continue  through summer, and wrap up in December with the Holiday Promotions Campaign.  Our events in Tappan Square attract local residents and visitors alike to celebrate the arts, enjoy a concert, participate in the many activities in the Family Fun Fair and Classic Car show, and patronize local retailers and restaurants.  It's how local celebrations drive the local economy.
OBP | Positively Oberlin! Events
This calendar provides links and registration opportunities for events offered by Oberlin Business Partnership and CoWork Oberlin. To find out more about CoWork Oberlin click here: https://www.coworkoberlin.org/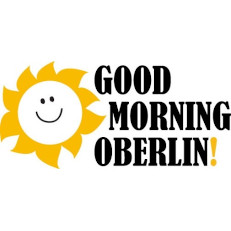 Good Morning Oberlin is a business and community meeting that offers attendees the opportunity to network, learn, and share information about their businesses, projects,  events, etc.  OBP hosts this meeting the second Thursday of each month with 35 to 60 people attending.  Each month  has a primary theme and one to three short presentations - followed by Q&A. Join us to be informed and in touch with what is happening in our community and region.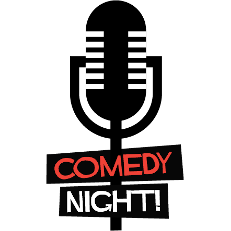 Everyone needs to relax and laugh one in a while – especially if it is for a good cause. Comedy Night helps to raise funds to support the work OBP | Positively Oberlin! does to advance and promote the sustainable growth and prosperity of the Oberlin community.  The evening begins at 6:45 p.m. with music for your enjoyment.  The comedy show starts at 7:30 p.m. with three acts – each with a different comedian.  In between acts, we will announce winners of the prize raffles and give you some time to buy more 50/50 raffle tickets.  Cash bar features beer, wine, and soft drinks, and there are free snacks.  The evening ends at 10 p.m. with the announcement of the 50/50 raffle winner! Tickets are only $25 – tables of eight only $175.  You can register here.
Change is constant.  Northing ever goes quite as we planned.  Leaders everywhere are realizing that they must make major shifts in order to move forward to achieve their purpose.  Changing directions is hard.  The future will be created by fearless, innovative leaders who have the courage . . . to shift.
THE BIG PARADE
The Big Parade is a town-gown tradition in Oberlin. Each year in early May the downtown streets are visited by this home-grown spectacle.  The parade features floats of all kinds -  marching groups, out-of-this world hand-made costumes, puppets, etc.  Workshops leading up to the parade help people of all ages design items to present and/or wear in the parade.  The day continues with a festival on Tappan Square.  https://www.facebook.com/oberlinbigparade/

JUNETEENTH
The Oberlin community celebrates Juneteenth – the oldest known celebration commemorating the end of slavery in the United States with a public festival and picnic on the first 'teenth' weekend in June each year.  The celebration is free and includes music, food, a parade culminating in with a picnic on Tappan Square.  https://juneteenthoberlin2.wixsite.com/oberlin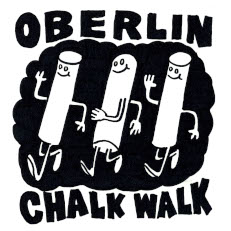 CHALK WALK
A day of fun & creativity for EVERYONE!   Local and regional artists create imaginative chalk drawings throughout downtown Oberlin. Volunteers are on hand to provide free chalk and people of all ages can add their own artwork to the sidewalk galleries. If you can't engage your inner artist in creating chalk art, come downtown to view art in action.  Take a leisurely stroll (be sure to take photos), enjoy food from one of our local restaurants and be amazed by what people can create from a few sticks of chalk and a sidewalk square.  Chalk Walk will resume in 2022  on the 3rd weekend in June.