JOIN to Reap the Benefits!
Businesses and NonProfit Organizations
The return on your membership investment in OBP includes access to business resources and training,  cost savings, promotions and marketing opportunities, business advocacy and networking opportunities – all to help you grow your business.
Learning
Networking
Visibility & Credibility
Community Involvement
Discounts
Have a Voice
JOIN to Support Your Community!
We are Positively Oberlin! We work with our members to create an inviting and accepting community, one that we can all be proud of.  An engaged community is a progressive community – you can be engaged through your membership in so many areas that benefit the Oberlin community.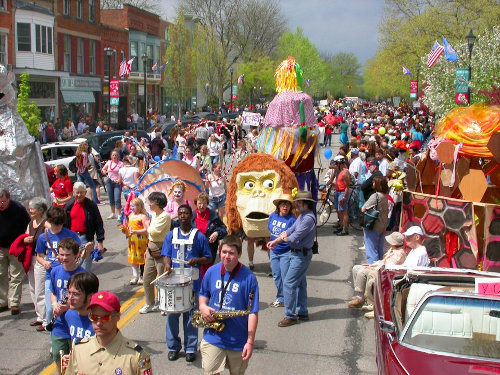 Do you want to see our downtown vibrant and vital?  Join our Downtown Design Team and help create vibrancy with flowers, furniture, street pole banners.  Be a Keep Oberlin Beautiful Ambassador.  Adopt a flowerbed and make it a family project. Get to know our shop and business owners and help create downtown activities.
Do you enjoy annual Oberlin events such as the Summer Concerts on Tappan Square, Family Fun Fair and Classic Car Show, Downtown Trick-or-Treat, Chalk Walk, etc.  Join with others to help plan and coordinate these activities which bring people to Oberlin to enjoy our city and to shop, dine, stay, and invest.  Get the family involved – get engaged.
Are you interested in economic development?  Do you want the City of Oberlin to be economically sustainable?  Are you interested in helping to strategize the type of businesses we want to attract to Oberlin?  Be a part of planning the future.
If you answered yes to any of the above, we can help you get engaged.  Individual and family membership are only $50 a year.
Contact us at (440) 774-6262 to find out about the benefits of becoming a Member today!